GHA DISCOVERY Titanium Status – 12/31/2024
$100.00 – $239.00
$

4.78 Cashback
53 SOLD
Description
Why Choose Us
As a our valued customer, be directly upgraded to DISCOVERY Titanium-level membership, a loyalty programme of Global Hotel Alliance. now through 12/31/2024.
What We Need From You
Once you have purchased the item, please send the followings to service@loyaltyworld.ca:
– Account email
– Account password (you can set a temporary password, and change back once the upgrade is complete)
Processing time: around 7-10 wrking days
If you are okay, we also can create a new account for you with instant GHA DISCOVERY Titanium status at the time of registration.  Requesting to merge multiple account is to contact GHA directly here
E.g.:  Multiple Accounts Merging Request
Indicate both of your membership numbers you would like to merge with and ask them to keep either membership number you would like to keep.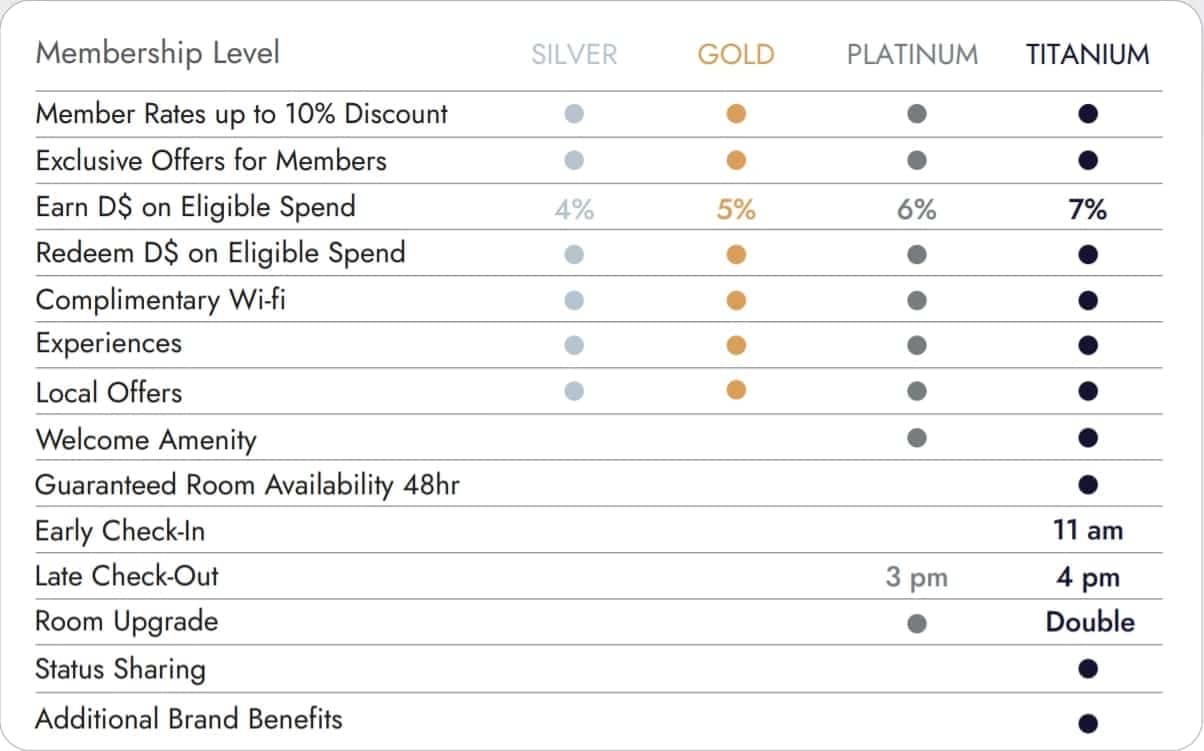 GHA DISCOVERY Titanium Status Upgrade Questions
Full details of the benefits of GHA DISCOVERY Titanium status can be found on the GHA DISCOVERY website,
Terms & Conditions.